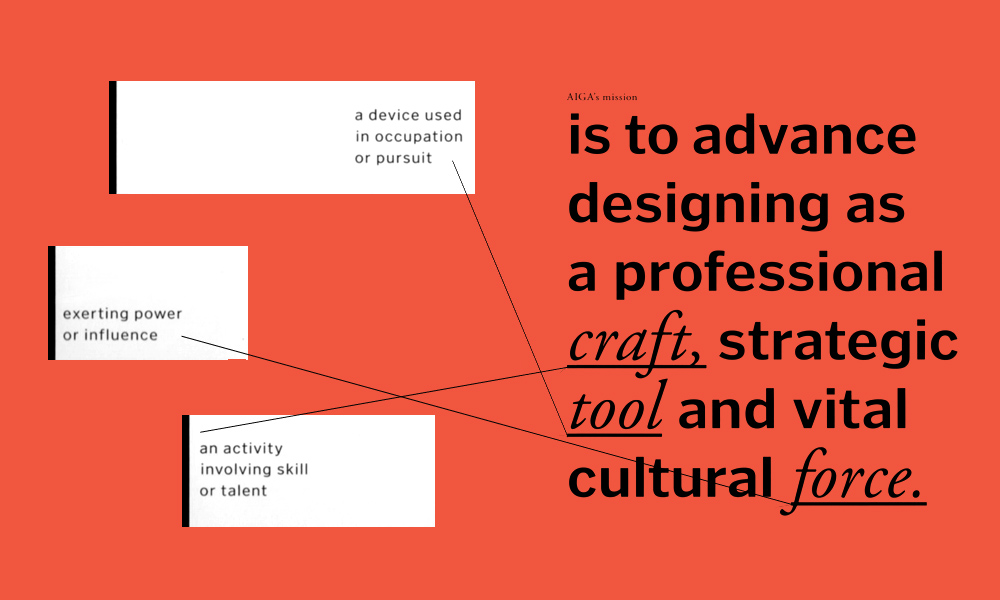 design adapted from AIGA Chicago 2010/11 Annual Report
AIGA advances design as a professional craft, strategic advantage and vital cultural force. As the largest community of design advocates, we bring together practitioners, enthusiasts, and patrons to amplify the voice of design and create the vision for a collective future. We define global standards and ethical practices, guide design education, enhance professional development, and make powerful tools and resources accessible to all.
San Antonio Chapter
Like the other local chapters of AIGA, AIGA San Antonio chapter an all-volunteer organization that exists to inspire, but also connect local design professionals, educators and students in our area to our collective voice, experience, and resources of the international AIGA organization. Our success depends on the active participation of members and sponsors — that is, people like you.
Like a good salsa, the San Antonio Chapter seeks fresh, spicy individuals that can take the heat! We are a passionate, new AIGA chapter excited and well-connected to both regional and national AIGA leaders and resources.
Our mission is deeply rooted in our San Antonio culture of hard work equates success. We strive to reveal the creative mecca that thrives in our multi-cultural design community. Every AIGA San Antonio event, program or resource we share with our members has but one simple mission in mind: To cultivate, educate, and facilitate growth within our dynamic—and never boring—San Antonio design community through valuable experiences and events.
About AIGA
AIGA is the professional association for design. The mission is to advance designing as a professional craft, strategic tool and vital cultural force. Founded in 1914, AIGA remains the oldest and largest professional membership organization for design, now representing more than 22,000 design professionals, educators and students through national activities and local programs developed by 66 chapters and 200 student groups. AIGA is also a nonprofit, 501(c)(3) educational institution.