We're excited to bring over two Disney artists from Disney Consumer Products to kick off our 2014 programming. If you ever bought any products with Disney characters, you've probably seen John Quinn's work. And all those retro-inspired, illustrative versions of Disney and Pixar movie posters, that's Eric Tan. Read more about them and register for the talk on Jan 24th at etouches.com/disney or sign up for the poster workshop on Jan 25th.
John Quinn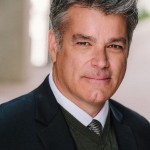 John Quinn is a SVA grad in illustration. His  clients included Reader's Digest, Scholastic Books, 20th Century Fox, American Greetings before beginning his career with The Walt Disney Company in 1996. He is currently the Director of Character Art at Disney Consumer Products.
Eric Tan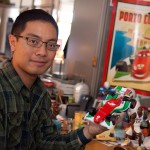 Eric Tan grew up in the sleepy town of San Diego. Suffers from narcolepsy. When he's not working or sleeping…or sleeping at work, he usually has a skateboard, a snowboard, or a burrito in hand. You can see more of Eric Tan's art on his blog.
About Disney Consumer Products
Disney Consumer Products is the business segment of The Walt Disney Company and its affiliates that delivers innovative and engaging product experiences across thousands of categories from toys and apparel to books and fine art overseeing areas such as licensing, publishing and the Disney Store.
---
John Quinn – Minnie Mouse Apparel for Forever 21

John Quinn – Art of Disney Princess

John Quinn – Seasonal Characters for Target

Eric Tan – WALL-E and The Lion King

Eric Tan – Up and The Incredibles