Introducing …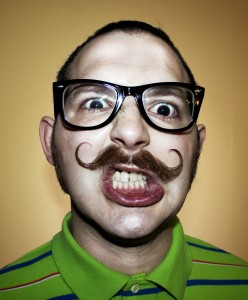 Jason Schirmer
Website: www.shermz.com
Shermz is a developer/designer who hails from the mean streets of Chicago. Chicago is the only city Shermz knew for the better part of his life. …And so being the place where he had most of his experiences,
and where Shermz first did many of the things that he did, or still does, design and development being among those things. Some time ago Shermz came to San Antonio on what would become a permanent vacation. He has since found himself comfortable here, and he has enjoyed the rest and relaxation provided by this city. A welcome escape from the harsh wind and bitter cold. Shermz now calls Medical Center home, where he can usually be found along Wurzbach, maybe in the back of a dark restaurant chasing raw
octopus with strong drink. …Or wandering the streets in search of Halal meats, fresh produce, exotic herbs and spices, or rare teas. By day he codes and designs. And by night he does the same.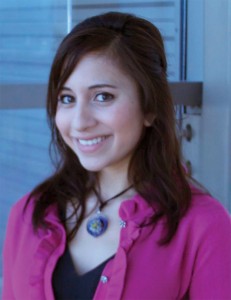 Amanda Silva
Website: silvacreates.net
Facebook: facebook/SilvaCreates.com
Born in San Antonio, Texas. Earned a BFA in Communication Design, Texas State University. Amanda is inspired by designers such as James Victore and Stefan Sagmeister who break the rules and forge their own path in design and life. Hence, after working as a designer for 8 years she realized her dream of owning her own design business, SilvaCreates. Amanda has designed for such organizations as the San Antonio Convention and Visitors Bureau, designing the current Market Square maps and inaugural Military River Parade logo and as a web designer for USAA. With SilvaCreates, Amanda is most passionate about designing for arts and cultural organization and hopes to promote design education at the elementary school level with SilvaCreates in the future.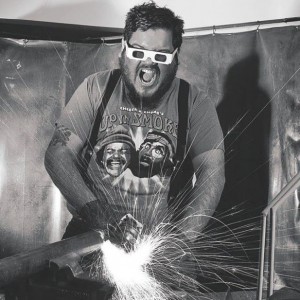 John Medina
Company: Alamo Basement
Website: www.alamobasementsa.com
Bio: John Medina was born and raised in Texas and comes from the hometown of Whataburger and Selena. He currently lives and works in San Antonio as an artist and designer for Alamo Basement. His work is inspired by Mexican folklore, Texas history, urban legends, cryptozoology, quantum physics, religious iconography, cultural traditions, science fiction, comic books, gangsta rap, breakfast tacos and drunken story-telling. Just like any good pocket knife, he's got the tools to do a little bit of everything. His latest accomplishment was completing the world's first stereoscopic 3-D mural entitled, Vision del Futuro, in downtown San Antonio. He is married to a beautiful redhead named Colleen and together they are the proud parents of Hugo Reyes, a half-beagle pup named after the fat dude from the TV show LOST.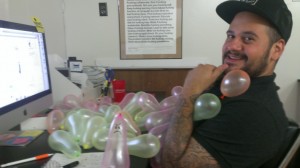 John Speer
Company: Tribu
Website: wearetribu.com
San Antonian born and raised, I cut my teeth in the screen-printing world in the summers of my youth at my mothers workplace. From then on I knew I wanted to be in the creative field (preferably a designer). After high school and a brief hiatus I attended Texas State University where I got my BFA in communication design. I landed a job at Tribu as a creative, and the rest…to be continued.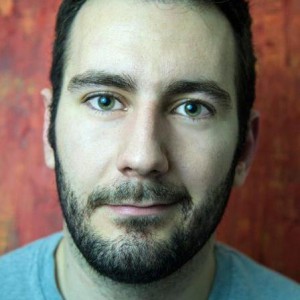 Stephen "Stevo" Torres
Employer: esd and associates
Website: www.stephen-torres.com
Facebook: facebook.com/stephen.c.torres
Bio: I'm a San Antonio-based graphic designer who strives to merge the love of art, design, and technology by uniting unique aesthetics and practical functionality. With an open mind to new ideas and techniques, I'm constantly researching the latest industry standards and keeping up with the ever changing design world.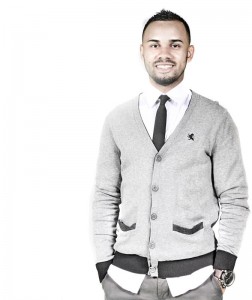 Adrian R Gomez
Website: www.thebrandwork.com
Company: BrandWork Advertising (Art Director/Owner)
My name is Adrian R Gomez. I was born and raised here in San Antonio. I
have a deep level of appreciation and passion for design/advertising. I
strive to challenge and educate myself on a daily basis. Aside from
design and advertising I enjoy spending time with my 5 year old son and
playing flag football.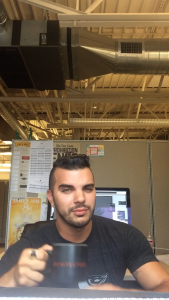 D.j. Pennington
The two constants in my life have be art and music, since I was in diapers. I was introduced to Adobe Illustrator in 2006 while working for a promotional product company, which opened my eyes to the possibilities of doing what I enjoy and being successful while doing it.
I graduated with my bachelor degree in 2011, and have since worked via contract and as an employee in Austin and San Antonio. Currently I'm enjoying my time as an Art Director for KGB Texas Communications (kgbtexas.com). When not designing I'm playing in bands, running around town and maintaining my street cred.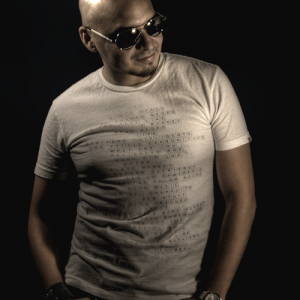 Cesar Briones
Website: www.noise.mx/
Originally from Mexico, Cesar is a Hands-On Multidisciplinary Digital Creative with 12 years of experience, specializing in Visual Design, Digital Art Direction and Rich User Experiences (also Bilingual).
Work: currently working for Creative Link.
---
What is Pixels of Fury?
Competitors face off in 20-minute rounds to create posters on a given topic. The audience votes on which competitor does the best work in that round. The winners of round 1 and round 2 face off in the championship round. The person who illustrates the topic most successfully is declared the winner.
All competitors use curated Shutterstock Instant to create their posters; they can add type but can't use any outside images or additional hardware.
AND the whole thing happens live, with competitors surrounded by the audience and their posters projected on screen as they're being created.
Regsiter for Pixels of Fury at http://www.etouches.com/furiouspixel
---
| | | |
| --- | --- | --- |
| | Take a look at the posters from last years competition.Album | Action shots from last years competition at the Finesilver building.Album |